Nicole MacDonald 
Counselor, Teacher, Spiritual Co-pilot 
I have an INSATIABLE curiosity for understanding the human experience, how we heal and all things "unknowable"! I have been practicing psychotherapy, spiritual counseling, herbal medicine and teaching for nearly 2 decades.
I teach people how to access the language of their soul. Part of the process often includes healing wounds old and new and releasing the limiting beliefs that accompany those. This helps make way for the light and knowing of the Soul to shine through without interference from our egos. 

The whole healing process is a sacred teaching in itself. It holds within it the gems of deep understanding, compassion and insight that we can integrate into our reality to become our most whole and authentic selves. It can be challenging emotional work. BUT, staying stuck and in old patterns is always a more difficult road.
Watching people spiritually unfold and become empowered by their own guiding inner voice is a blessing to witness. Through this transformative process you'll become consciously connected with your True Self and Soul, and emerge winged and traveling along your intended path, making your intended contribution to the world.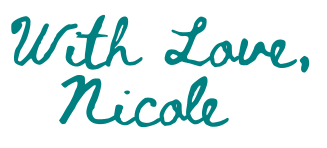 nicole@nicolemacdonald.com
 There is a candle in your heart ready to be kindled. There is a voice in your soul ready to be filled. You feel it, don't you? 
Rumi

Nicole's Credentials
Licensed counselor in the state of NH (LCMHC), and CA (LPCC)

Masters Degree: Marriage and Family Therapy

East West Clinical Herbalist (EWCH) certification

Nearly 2 decades experience as a clinician as a private practice clinical herbalist and psychotherapist

Leader/Facilitator of several workshops and classes

Extensive study in holistic theories and modalities: Transpersonal Psychology, Meditation, Internal Family Systems Therapy (IFS), The Enneagram, Expressive Arts, Traditional Chinese Medicine, and Western herbalism